| | |
| --- | --- |
| | Buying Fakes is NOT a Victimless Crime |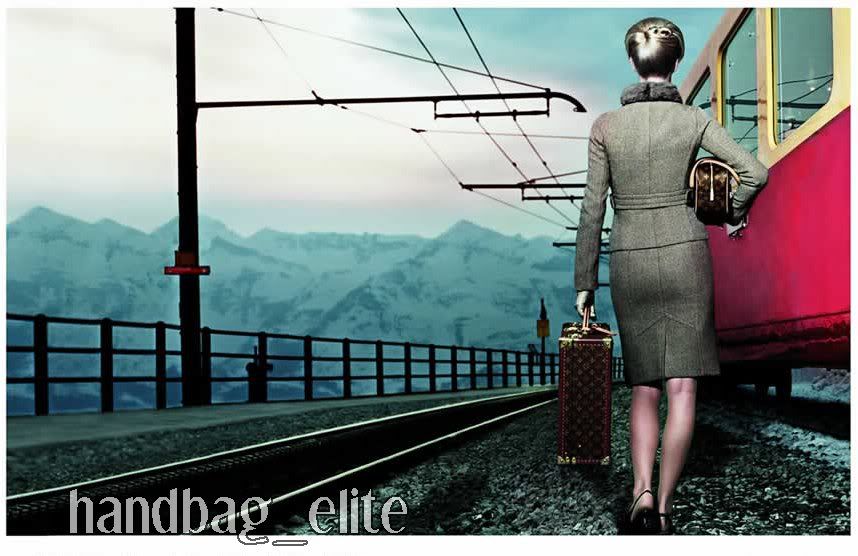 it is
i m p o s s i b l e
to overdo
l u x u r y
help!!
[

Thursday the 11th, 03.46PM

]

| | | | | |
| --- | --- | --- | --- | --- |
| [ | mood | | | curious | ] |

LOoking to purchase an used LV Monogram Speedy 30. I was considering buying a new one but i LOVE the aged looked of an older one.

Any suggestions as to where i can go besides ebay? (unless you know a true ebay seller that wont take me for granted..)

I'm not a huge online buyer. Only elux and neimans honestly. So any suggestions will be GREATLY appreciated.

Thanks!! =)
Twiggy for sale.
[

Monday the 16th, 09.40PM

]
See my eBay feedback! my eBay feedback here

I bought this authentic Balenciaga Twiggy about a month ago, and its just too big for me. I'd normally list it on eBay but there's a lot going on in my life right now and I'd rather avoid the hassle if possible.

I'd like $650 incl. shipping for it. I've used it once or twice since I bought it. Comes with duster, extra unused tassles, original cards and receipt, and a surprise bonus gift for the buyer. (Hint: its a gift from Coach.)

I've got stellar eBay feedback and a long track record of good LJ transactions, some of which can be seen at syb_hf_feedback.

Email me sbjamil@gmail.com or leave a comment.
Long time, no post. (x-posted)
[

Sunday the 15th, 11.08PM

]
It's been awhile since I've had the time or the energy to read or post to this comm -- and I used to live by them! In any case, I'm re-vamping my personal collection and so I've decided to sell my LV Mini Sac HL and LV Red Vernis Small Ring Agenda.

My eBay feedback is here and I also have feedback for sales on LJ here.

I hope I can find them a good home! :)
its been a while:
[

Friday the 27th, 08.52PM

]
10/19/06 3:45 PDT

SAN FRANCISCO (BCN)

Three members of a Daly City family have been indicted on charges of selling counterfeit designer handbags and other goods over the Internet and at a Richmond storefront, federal prosecutors announced in San Francisco today.

Nancy Tan Pua, 49; her son, Kevin Pua, 27; and her brother, Johnny Lee Tan, 45, are named in a superseding indictment returned by a federal grand jury in San Francisco on Tuesday.

The 50-count superseding indictment replaces an earlier indictment returned in January. It adds charges of money laundering against Nancy Pua and Tan to previous charges of conspiracy, fraud and selling counterfeit goods.

The counterfeit items were handbags and other merchandise and bore phony Prada, Dior and Gucci labels, among others, according to the indictment.

The indictment alleges that Nancy Pua and relatives and employees sold the goods both through online auctions at the eBay Internet site and through a Richmond business called Label Love.

In 10 of the money laundering counts, Nancy Pua is accused of transferring a total of more than $2 million to overseas bank accounts in Switzerland, Malta and China in 2002 and 2003 with the intent to promote the sale of counterfeit goods.

U.S. Attorney Kevin Ryan said Nancy Pua was arrested at Los Angeles International Airport on Feb. 16 when she returned to the United States from an overseas trip and Kevin Pua and Tan were arrested in Daly City the same day.

All three have been released on bail, Ryan said.

The counts carry possible maximum penalties ranging from five to 20 years in prison upon conviction, but the actual penalties, if the defendants are convicted, would be determined by a judge after consideration of federal sentencing guidelines.


and the funny thing is, here is a true victim of these people:

http://forums.ebay.com/db2/thread.jspa?threadID=2000102483&start=0


[edit]

here is the son's myspace page. he actually SAYS (alot) that he hates the US government and likes to "give aid and comfort" to terrorists.

well. i hope he has fun doing that from prison. ;)

http://profile.myspace.com/index.cfm?fuseaction=user.viewprofile&friendID=7302492
French Company
[

Sunday the 3rd, 04.51AM

]
what do you all think about old Louis Vuitton items (pre-LVMH, from the 1960's to 1987 and/or Louis Vuitton French Company?) would you guys buy them? i've seen a few nice pieces on ebay but i don't quite know if i should go ahead and buy them... i guess i'm kind of scared that most people will think they're fake because they look so different :P
Balenciaga! (xposted)
[

Friday the 16th, 11.12AM

]
I bought two Balenciaga bags from eBayer sloane_street I've been so eager to post these pics, but my camera busted and I've had no luck finding a replacement. This camera sucks, btw, so the pictures aren't great... but here they are!



(

Caramel ClassiqueCollapse

)





(

Rouge Day HoboCollapse

)



So, I can really only afford to keep one of these bags. The day is my favorite style, but the color on the classique is more practical. I kind of want a day bag in a more wearable color -- chocolate, caramel, black or something -- but then I'd have to sell both of these and hope I can find one at a reasonable eBay price.

IMHO, these bags are very nice but I am not sure they are worth their retail value. I *really* love the day style/shape/leather, but I don't know if I would be willing to pay retail (or more than retail as some people have on eBay) for them.
[

Friday the 21st, 07.26AM

]
ahhhhhhhhhhhh


can someone please let me know the proper name for this chloe:




it's the one that keeps coming up on the bluefly contest but i can't seem to find it anywhere else. i'm dying over it thank you! :)
Authentic Louis Vuitton Mini Pochette Accessoires
[

Wednesday the 19th, 02.10PM

]
I recieved an authentic Louis Vuitton Mini Pochette Accessoires about a month ago as a gift. I havn't actually used it yet. Only pulled it out a couple times to look at it. After thinking for a long while I decided that it will never really get any use from me, and I'd rather have the cash. Id send it back but I don't want eluxury credit at the moment. I'm trying to pay down some credit cards.

So I have an authentic Louis Vuitton Mini Pochette Accessoires for sale. I'd like to get $180 shipped with delivery confirmation. I will send it directly to you in the eluxury box it came in and the shipping reciept if you'd like it.

Here are a bunch of pictures I took. Sorry my camera isnt any better with close up pictures.
(Dial up no need to worry, they are all links from my photobucket account)



(

Read more...Collapse

)
[

Saturday the 15th, 04.49PM

]









My crowning achievement in shopping has occured ..... UNWRAPPING P
[

Wednesday the 12th, 11.50PM

]
I seriously don't think I could buy anything I love more...ever.
I was saying to my friend earlier that the next thing on my list that could be better than this will be a house or the phat diamond my imaginary boyfriend will get me when he proposes.
I *WAS* going to wait until my tax $ came in, but I've been having male troubles and what can solve that? Shoppping of corse.
sorry for the crap pictures was trying to do it quickly before Seder =)

SoooooOoOoOo WHAT DID I GET???!?!?!??!?!??!?!




(

CHANEL BABY :DCollapse

)
navigation
| | | | | |
| --- | --- | --- | --- | --- |
| [ | viewing | | | most recent entries | ] |
| [ | go | | | earlier | ] |